San Jose Family Law Attorney
Serving the Silicon Valley and the Surrounding Areas
The Wisdom Law Group APC is the answer to your family law issues. These cases can present a range of challenges and can have a lasting impact on your future, and the future of your children. We are dedicated to fully explaining your options so that you are mentally, emotionally, and financially prepared to make informed decisions throughout the legal process.
Practicing in Santa Clara County Superior Family Law Court, our legal team understands the procedures governing these cases and can ensure that your voice is heard and your rights are protected. Regardless of the scope of your matter, you can trust that you will receive informed counsel, skilled representation, and compassionate legal assistance when you choose to retain the services of our family law attorney in San Jose.
Call (408) 351-7783 or contact The Wisdom Law Group APC online to schedule your complimentary initial case consultation.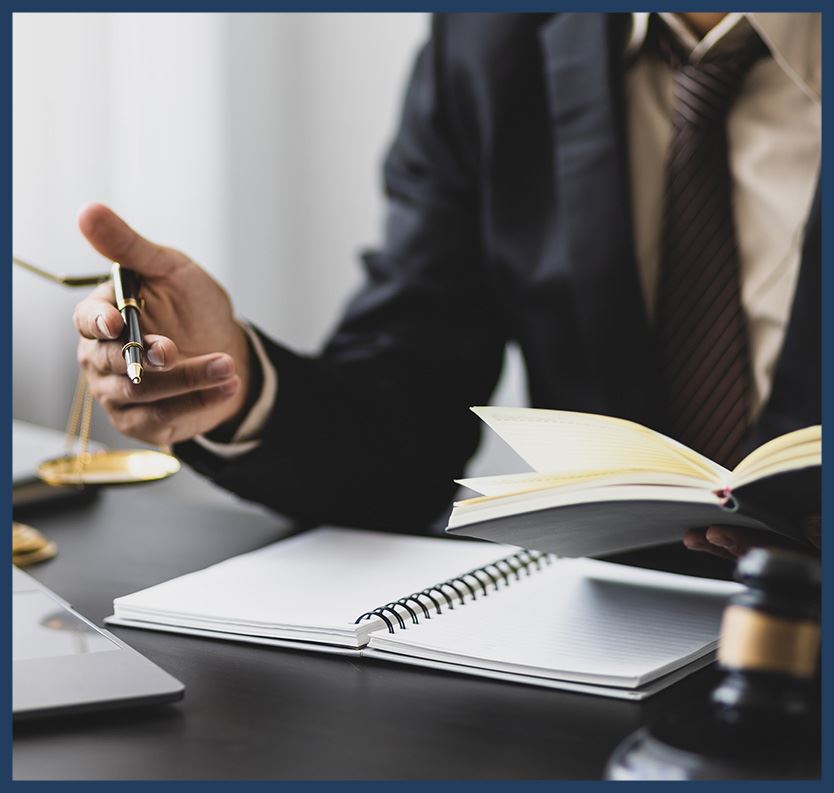 "Thank you James! Highly recommend James for any employment justice cases."

- Former Client

"James had ongoing support for my questions and concerns and gave great advice. I would recommend James to anyone seeking competent legal counsel."

- Quan

"I would recommend anyone with employer disputes to contact James for a free consultation. I hired him and he worked very hard on my case."

- Lisa Ann
Our firm can work for your behalf throughout every step of a family law proceeding, from the initial decision to seek a divorce to enforcing a judgement after the case is completed. Our role is to advocate for your rights and interests to ensure fairness under the law.
Divorce Representation in San Jose
Divorce is a difficult and emotionally draining process, both financially and emotionally. The Wisdom Law Group APC understands how uncertain these cases can be, and our experienced family law attorney is committed to helping you navigate through all aspects of the legal process. We understand that each situation is unique, so we take the time to listen carefully before developing tailored strategies designed specifically for our clients' needs.
Financial issues can be particularly stressful, and often require careful attention to detail to ensure you receive a fair final judgment. Our firm can help you with the following situations:
Property division
Resolution of complex property issues
Division of assets
Establishment of temporary spousal support orders
Resolution or modification of permanent spousal support orders
We work to uncover assets, account for you and your children's current and future needs, and fairly divide martial property. Any matter concerning your future and your family can be contentious, which is why we also recognize just how important emotional wellbeing is during this critical time in your life. We can also take action to enforce judgments after your initial divorce case has been decided in order to ensure you receive the support that was agreed upon in court.
Child Support and Custody
Cases involving your children can be emotionally complex, and establishing child support or determining custody in California can be a complicated process. A properly calculated child support order is essential in providing for the needs of children. California maintains statewide guidelines are an important reference point for calculating child support orders. The guidelines are based on the combined income of both parents and other factors, such as the number of children, health care costs, day care and education expenses, special needs, and other factors.
When it comes to child custody laws in California, there are two types of custody to consider: legal and physical. Legal custody refers to the right and responsibility to make important decisions regarding the health, education, and welfare of a child. Physical custody refers to the actual physical care and control of the child. In California, joint legal custody is most often awarded, meaning both parents share the rights and responsibilities for making decisions about their children's upbringing. Joint physical custody is also possible, which means that each parent has significant periods of physical custody with their child.
In determining what type of arrangement is best for a family, California courts look at several factors including the age of the child, their emotional ties to each parent, any history of family abuse or neglect, as well as ties to school and community. Ultimately, courts strive to make arrangements that are in the best interest of the child while also taking into account both parents' rights, interests, and other factors that can affect the child's financial, mental, and physical wellbeing.
Our firm can assist you with:
Establishment of temporary child support orders
Establishment and resolution of child support issues
Modification of child support orders
Restraining Orders and Domestic Violence
The Wisdom Law Group APC can fight and pursue restraining orders in criminal, family, and civil courts. establishing temporary and permanent restraining orders can help protect you and your loved ones in the case of domestic abuse from a spouse, partner, family member, or other household member. We can also help modify existing orders to account for new or changed circumstances.
We can defend you in cases where a wrongful restraining order was taken out against you, as may occur when one parent attempts to gain an upper hand in a divorce, custody, or support matter.
Whatever your situation, our San Jose family law attorney can provide comprehensive legal support. Call our firm at (408) 351-7783 to discuss your case during a free initial consultation.
Contact Our Firm
To Schedule A Free Consultation